Celebrated around the world.
Jim Beam is the World's No. 1 Bourbon. Check out how we are staying at the top and Making History across the globe, from the rolling hills of Kentucky to the beaches of Sydney and bright lights of Tokyo.
The first ever Jim Beam® bar pops up in Tokyo.
Visitors to Tokyo hotspot, Roppongi, enjoyed the World's #1 Bourbon at a very special venue — a pop-up Jim Beam® bar. Dedicated entirely to our iconic Kentucky bourbon, the limited-time-only event showcased the many different ways our fans drink Jim Beam through an array of cocktails and dishes.
Stacked with 700 Jim Beam® Bottles, the stunning bar offered over 30 cocktails, including the Beam Highball with ginger ale, and the Citrus Beam Highball filled with fresh fruit. Original bourbon-infused dishes, like buffalo wings in a tangy Jim Beam® sauce, further highlighted the quality taste of Jim Beam®.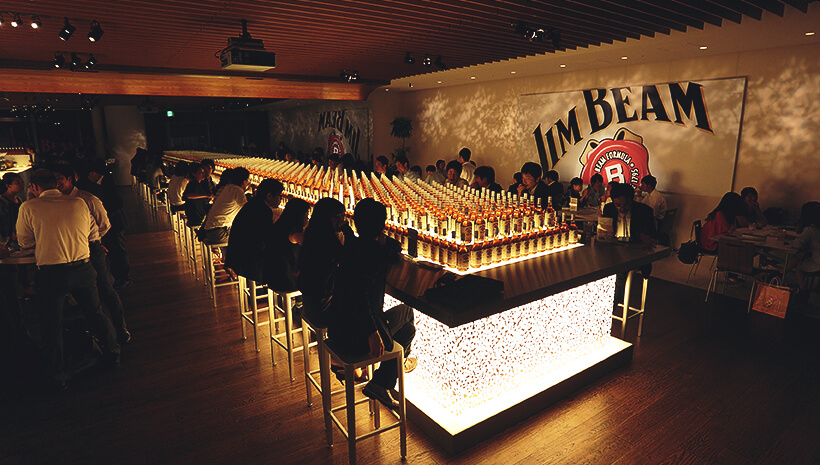 On the trail of Bourbon Legends.
The Jim Beam® Crafthouse at London's Bargehouse provided a fascinating, immersive experience bringing to life the quality and heritage of the premium Beam Suntory bourbon portfolio. Influential figures and discerning drinkers were given a rare insight into the unique story behind the making of our Bourbon Legends, told by the family that made them.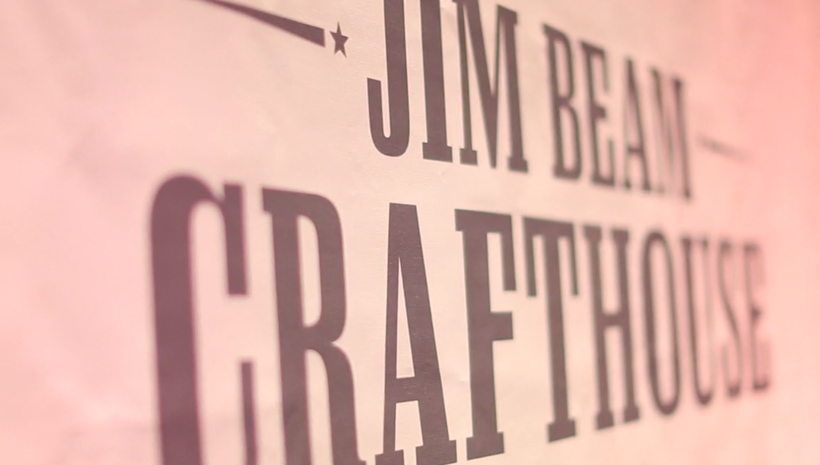 The world's biggest bourbon cooler.
In 2013, Jim Beam® kicked off the new 'Make History' campaign by doing just that. We transformed Australia's iconic Icebergs Pool into the world's biggest ESKY™ cooler. The sight of enormous Jim Beam® cans 'on ice' at the world-famous beach was truly historic.
The TV spot told the story of how for the past 218 years, the Beam family has been crafting the world's number one bourbon. From its humble beginnings in the Jim Beam® Rackhouse, to its spectacular finale high above Sydney as helicopters carrying the giant Jim Beam® cans fill the sky on their way to placing them in the enormous ESKY™ at Bondi.
Now that you've seen how Jim Beam® Makes History around the world, let's turn to the legends behind the bourbon and hear their stories.
Beam's History