The family dynasty lives on.
Seven generations, more than 200 years, countless challenges and one goal: to make the best bourbon in the world. This is the story of Jim Beam®. Explore how one family has been creating and living one of the world's greatest legacies.
Fred Noe 1957–Present.
Our current master distiller, known as the "Global Ambassador", expanded Jim Beam® to new markets and upholds the family traditions as master distiller, storyteller and innovative Kentucky bourbon man.
See more
See less
2005.
Frederick Booker Noe III, Jim Beam's great-grandson, filled the ten-millionth barrel of Jim Beam® at the Clermont distillery. From humble beginnings, the recipe has stayed true to the original.
2007.
Frederick Booker Noe III was added to the Jim Beam® bottle label. From the seventh generation of Beam family distillers, Fred grew up in the same Bardstown, Kentucky home as his great-grandfather Jim Beam. As with all the Beams, Fred learned the ropes by working every part of the bourbon-making process—from a shift on the bottling line all the way up to protecting the secret recipe.
In September of 2007, Congress declared "National Bourbon Heritage Month" in celebration of America's native spirit.
2009.
Fred Noe introduced Red Stag by Jim Beam®, which pioneered the explosion of flavours innovation in the bourbon category.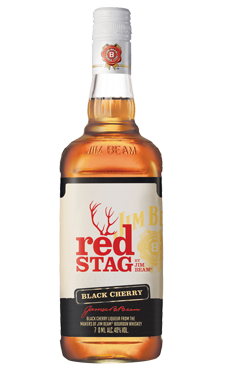 2011.
Jim Beam® introduced its newest specialty whiskey, Jim Beam® Devil's Cut®—a slightly sinister bourbon made from the liquid that's trapped within the wood of every barrel. Fred Noe and his team have developed a proprietary twist on an old technique: barrel-sweating with heat, water and agitation to extract the "Devil's Cut." The result: a robust, premium bourbon with deep colour, aroma and character.
2012.
On October 3, 2012, Jim Beam® swung the doors open to a completely transformed and expanded visitor experience. The building itself, known as the Jim Beam® American Stillhouse, is a replica of a 1940's-era stillhouse.
An ode to our past and future, Devil's Cut® and Jim Beam Black® both earned gold medals at the 2012 San Francisco World Spirits Competition.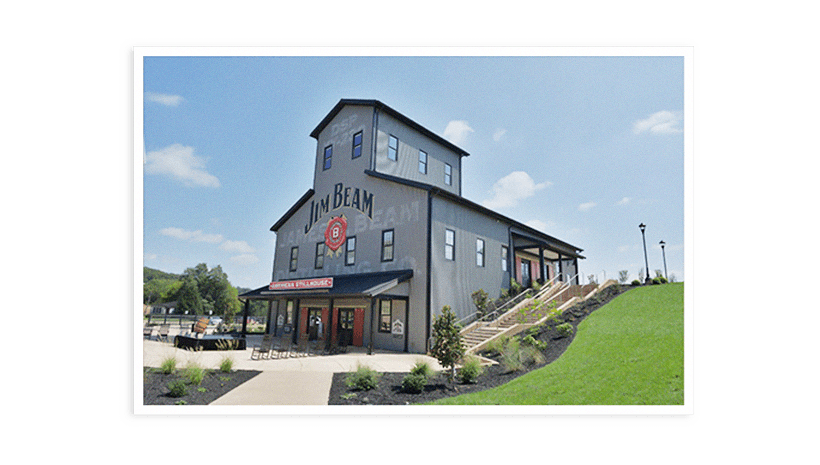 2013.
Our inspired distillers took our bourbon, infused it with real honey, and introduced Jim Beam® Honey to the world. The result is a smooth new taste that's converting fans and causing mouths to water.
Next to that Jim Beam® expanded its ultra-premium whiskey with the launch of its Signature Craft 12-Year expression. Aged for 12 years and bottled at 43% vol., the long aging process results in a deep rich amber-colored bourbon that is full bodied, with sweet vanilla notes and rich and robust oak flavors. It's the pride of the rackhouse.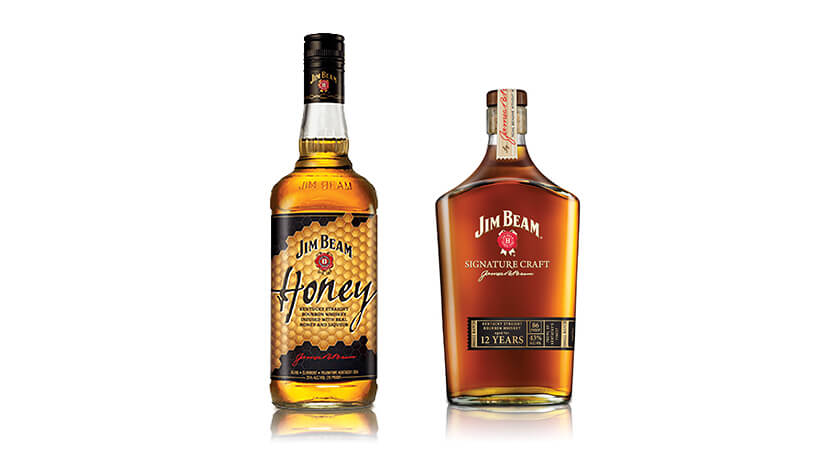 Fred Booker Noe II 1929–2004.
Jim Beam's daughter Margaret married into the Noe family, and a new name was brought into the Beam family tree. Her son, Booker Noe II, who was larger than life, became known as "The Innovator," revitalising the declining bourbon category with his legendary Small Batch Bourbon Collection®.
See more
See less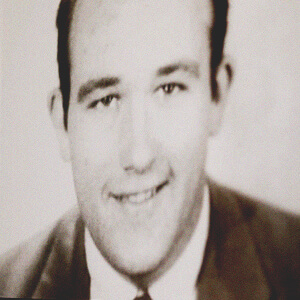 1960.
F. Booker Noe II, Jim Beam's grandson, became Master Distiller at the Boston, Kentucky, plant, setting the stage for the sixth Beam family member to head the business. That's why the Boston plant is also known as the Booker Noe plant.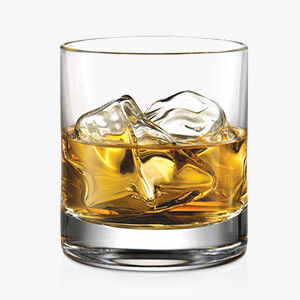 1964.
Bourbon is recognised as America's native spirit by Congress.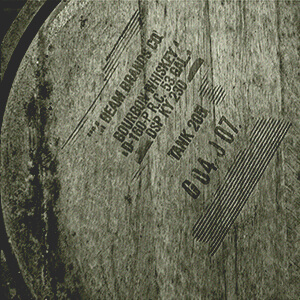 1965.
Booker oversaw the filling of Beam's one-millionth barrel, somehow managing to do it without a tear in his eye.
1978.
Jim Beam Black® was introduced. Elegant. Smooth. Refined. That's what years in a barrel does to bourbon. A premium bourbon with a more flavourful character, it's made to be sipped and savoured.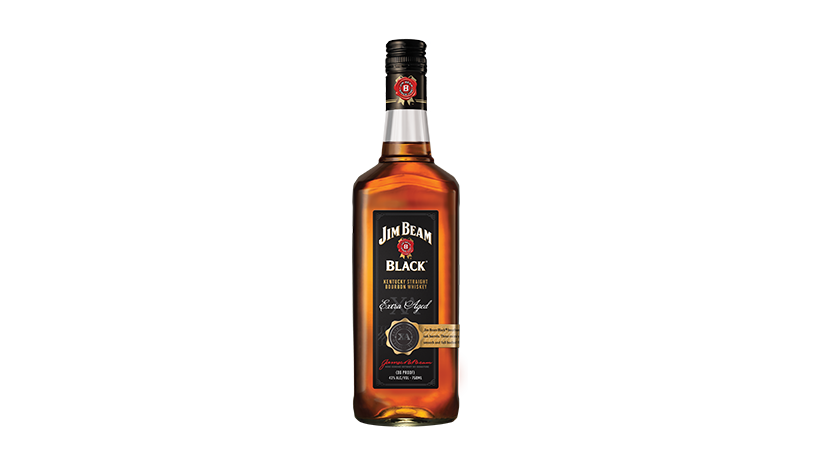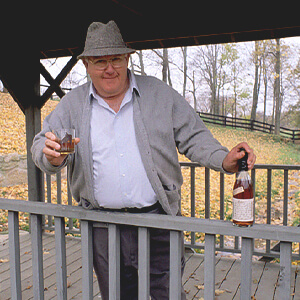 1988.
Booker Noe introduced Booker's®, the first small-batch Bourbon from Jim Beam®. It's made the stubborn, old-fashioned way: hand-made, uncut and unfiltered.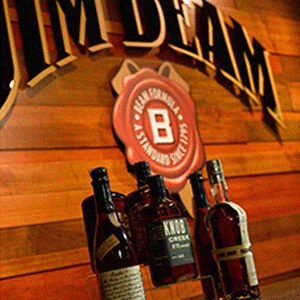 1992.
Baker's®, Basil Hayden's® and Knob Creek® joined Booker's®, creating The Small Batch Bourbon Collection®. Knob Creek® is the world's top-selling super-premium bourbon.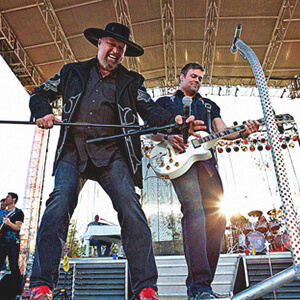 1994.
Troy Gentry won Jim Beam's US Talent Contest. Afterwards, Troy partnered up with Eddie Montgomery to form the country band Montgomery Gentry. The two Kentucky boys have gone on to become a cornerstone of country music and a longtime partner of the Beam family.
T. Jeremiah Beam 1899–1977.
Known as "The Businessman," T. Jeremiah Beam introduced Jim Beam® bourbon to the globe, setting the stage for it to become the world's best-selling bourbon under his watch.
See more
See less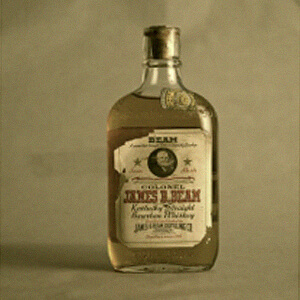 1946.
T. Jeremiah "Jere" Beam, Jim Beam's son, officially took over the family business. He also took Beam® global, shipping cases of bourbon to American servicemen stationed overseas. No countrymen of his would be without bourbon on his watch.
1954.
A second distillery began production in Boston, Kentucky.
Colonel James B. Beam 1864–1947.
At the age of 69 after Prohibition ended, the man known as "The Colonel and The Legend" brought the brand back to life by rebuilding the distillery in Clermont in 120 days. He unveiled Jim Beam® shortly thereafter. It's been the world's No. 1 bourbon ever since.
See more
See less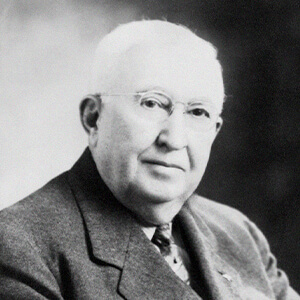 1864.
James Beauregard Beam—Jim Beam to his friends and family—arrived on the scene.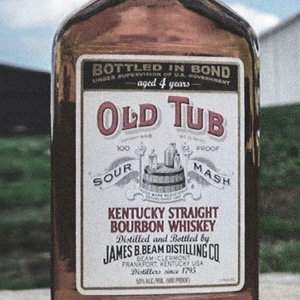 1880.
Beam family bourbon—bottled as "Old Tub"—becomes one of the first national brands. Before this, people brought their own jugs to the Old Tub family distillery and filled them with bourbon.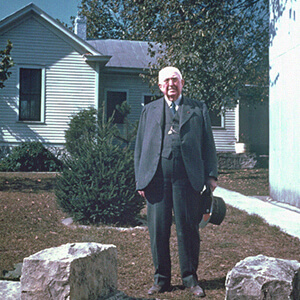 1894.
Jim Beam took over the family distillery from his father, David M. He was so protective of his bourbon's yeast strain that he brought a jug of it home with him every weekend. Fearing an accident would take place at the plant, he always had a sample to keep the strain alive. Today, we are still using the same strain that he started back around Prohibition.
1920.
Prohibition began. It is the ONLY time Jim Beam didn't distill bourbon. Instead, he took a shot at coal mining and citrus farming. Fortunately for us, he was no good at either. As they say, that which doesn't kill us makes us stronger.
1927.
One of Jim Beam's daughters, Margaret, married Frederick Booker Noe. The Noe namesake became keeper of the Beam family flame.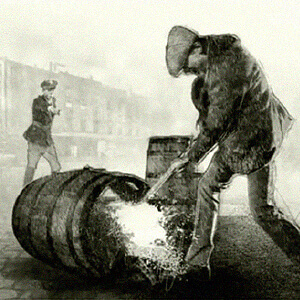 1933.
Game on. Prohibition ended when the 18th Amendment was repealed on December 5, 1933. Sixty-nine-year-old Jim Beam, alongside his son T. Jeremiah, rebuilt the distillery by hand in just 120 days.
1934.
The first post-Prohibition Jim Beam® bourbon was sold. The flame was reignited. Beam was back in business.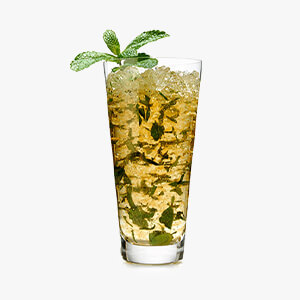 1938.
The Mint Julep was introduced as the traditional drink of the Kentucky Derby.
Jim Beam® Rye was introduced. Made with 51% rye, Jim Beam® Rye is drier and spicier than its sweet bourbon cousins. Just look for the green label.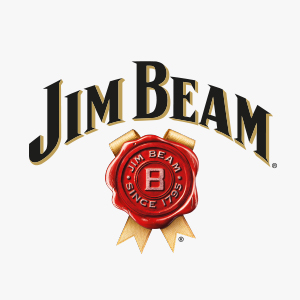 1943.
"Old Tub" changed to "Jim Beam®" in honor of Colonel James B. Beam, who would pass away just five years later. The name stuck.
David M. Beam 1833–1913.
Known as "The Visionary," David M. Beam transformed Old Tub® into a national brand by moving the distillery closer to rail and telegraph lines, opening it up to a wider audience.
See more
See less
1856.
David M. Beam bet on the rails. Learning of a planned extension to the railroad line, he made the bold decision to move his family distillery to Nelson County. With new tracks mere yards from the distillery, the renamed D. M. Beam & Company could more easily ship its bourbon both north and south.
1861.
Ulysses S. Grant, the great Civil War general, was an avid bourbon consumer. Critics of Grant went to President Abraham Lincoln and accused the military man of being a drunkard. Lincoln is said to have replied, "Find out what he drinks, and send a case to my other generals."
David Beam 1802–1854.
Known as "The Pioneer" purveyor of the famous Old Tub®, David enlarged the distillery, positioning it for future growth.
See more
See less
1820.
Jacob handed the business over to his whip-smart son, David. The Industrial Revolution helped increase distilling capacity with the transition from pot still to column still. The bourbon could be shipped by train and steamboat beyond Washington County.
Jacob Beam 1760–1834.
The success story of Jim Beam® began when our founder, Jacob Beam, son of a German immigrant, started selling the corn-whiskey recipe created by his father. He sold his first barrel of Old Jake Beam in 1795, a milestone for today's #1 bourbon.
See more
See less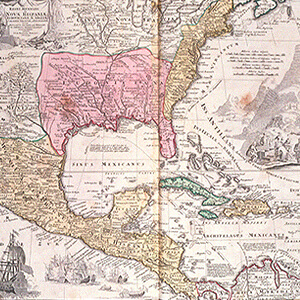 1740.
The Boehm family first stepped foot in America, determined as hell. They would later change their German name to "Beam" and become synonymous with the world's finest and best-selling bourbon. You may have heard of it.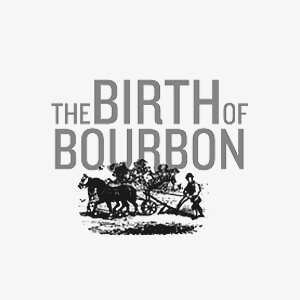 1770.
Corn farmers in the Kentucky region of Virginia distilled their excess crop into a sweeter whiskey. Bourbon was born.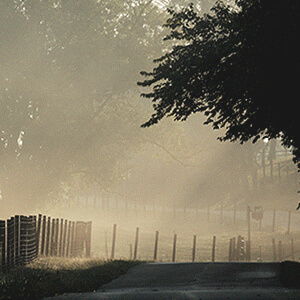 1788.
Jacob Beam relocated to central Kentucky. Nestled within the lush bluegrass hills, he found a place to call home. Hot summers, mild winters, and nearby limestone springs made conditions perfect for growing corn. And grow corn he did. Too much, in fact. So he turned some of that corn into whiskey.
1791–1794.
Whiskey rebels in Western Pennsylvania fought federal taxation of distilled spirits. Many relocated to the wilds of Kentucky, which became a state in 1792.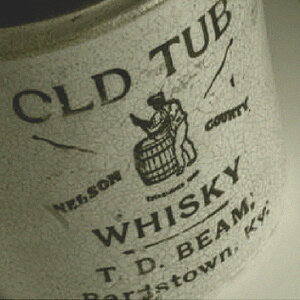 1795.
Jacob Beam sold his first barrel of whiskey to one very lucky colonialist. Called "Old Jake Beam Sour Mash," this whiskey was particularly popular among pioneers, farmers, and traders. The family distillery was known as "Old Tub."